Soft Skills are introduced to complement student's technical skills and knowledge. Generally, today's job market demands more than just book knowledge and technical skills. Beyond these job-specific technical skills, soft skills are nearly universally sought by employers. ASSS's main focus is to introduce a program which allows students to learn and capitalize their soft-skills competencies.
Goal
1.   Develop Soft Skills among students of public institutions;
2.   Produce graduates who are excellent in academics and personality in line with National Philosophy of Education; and
3.   Develop awareness on self-responsibility, and a sense of responsibility towards the community, industry and nation.
The basic elements of soft skills include:
Resume/CV and Cover letter writing

Job search and Interview techniques

Team building

Communication skills

Leadership skills

Presentation and Report writing
General Rules
Each session is 3 hours duration and free of cost.

Session would be conducted on institute's premises.

Its only for students of final year of any professional degree and the nominations have to be sent officially by the institute one week before the session along with the names of the participants.

Maximum number of participants in a session are limited to 30.

Only one session will be conducted in a particular institute at a time.
Resume/CV writing workshop in Punjab University, Lahore
November 13, 2013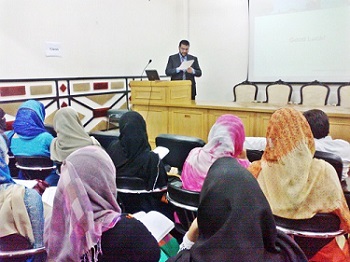 Effective CV and Cover Letter Writing workshop in Fatima Jinnah Women University, Rawalpindi
December 15, 2014
Workshop on Upgrading Mind Levels -1 (Goal Settings and Positive Thinking For Career Prospects) Jointly Organized by SBS (Sustainable Business Solutions) and BOLD (Building Opportunities Through Leadership Development) at Bagh (AJK) 
Dec 19, 2015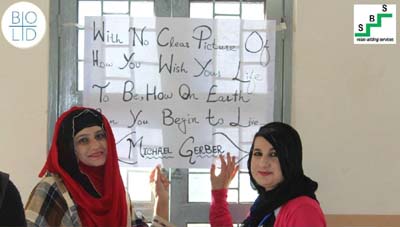 Workshop on Upgrading Mind Levels -1 (Goal Settings and Positive Thinking For Career Prospects) Jointly Organized by SBS (Sustainable Business Solutions) and BOLD (Building Opportunities Through Leadership Development) at Garhi Dopata (Muzafferabad, AJK) 
Dec 21, 2015
Workshop on Effective CV and Cover Letter Writing  in University of Education, Lahore
Jan 20, 2016